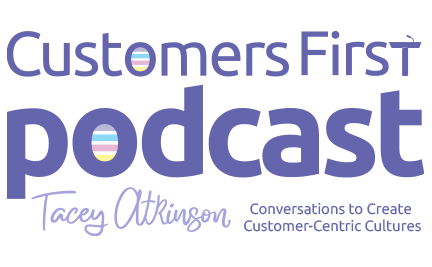 The Customers First Podcast, engaging in customer-centric conversations with industry experts from multiple business areas to discuss strategies to deliver Magical Customer Experiences.
Join Tacey and her special guest: Podcaster, Author & Leadership Coach, Casey Wooley as they discuss "You're a Leader, Now What? A Guide to the …
Join Tacey and her guest: Jennifer Schoen from Keys to College as they discuss how she helps families and students navigate through the college application …
Join Tacey and Customers First Regular: Amy Kehs Owner of Kehs Communication as they discuss "Creating Authentic Messaging That Sells" Timestamp: 12:34: Consistency Timestamp: 19:41: …
Book a call to learn how to create a magical customer experience.